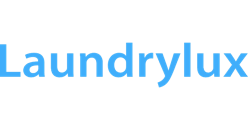 The Engineering Technician position will be responsible to support engineering by performing / executing the testing and failure analysis on commercial laundry machines and subsystems.
Responsibilities:

Executing test plans on commercial laundry machines and subsystems to address performance, reliability, and robustness
Perform engineering evaluations on product specifically related to diagnosis and repair
Recording results meticulously in shared electronic files
Documenting test procedures and experimental results
Design & Complete test fixtures/prototypes, subsystems, or appliances per engineering specifications. Use in-depth technical expertise of fixtures/prototype materials/machines/processes, to determine appropriate methodology to fulfill the request
Ability to work with minimum supervision
Attention to detail and time management skills
Perform other duties as assigned by management
Qualifications: 

Associates degree or equivalent experience in electronics / mechanical, preferably in lab. or repair environment.
Ability to work with minimum supervision
Attention to detail and time management skills
Good oral and written communication skills required
Proficient with Microsoft Office required (Outlook, Word, & Excel)
Mechanical and electrical aptitude as well as manual dexterity to work well in a bench test environment.
Self-motivated and team player / schedule conscious when performing multiple tasks.
We are an equal opportunity employer. All qualified applicants will receive consideration for employment without regard to age, ancestry, color, family or medical care leave, gender identity or expression, genetic information, marital status, medical condition, national origin, physical or mental disability, political affiliation, protected veteran status, race, religion, sex (including pregnancy), sexual orientation, or any other characteristic protected by applicable laws, regulations and ordinances.
Department

Engineering

Locations

Laundrylux
Workplace & culture
Laundrylux is North America's leader in commercial laundry with a legacy of providing state-of-the-art laundry equipment and business solutions to laundromat owners, laundry distributors, and new investors across the United States and Canada. We are a forward thinking company that is revolutionizing our industry, and we want you to be a part of the change.
About Laundrylux
Laundrylux is the North American supplier of Electrolux & Wascomat commercial laundry equipment for self-service Laundromats and On-Premises Laundries such as hotels, hospitals, nursing homes, salons, firehouses, vets, and more.
Let our family's history shape your future success.
What began with an accident at sea and one man's dream for the future, has transformed into a business reality. Laundrylux wishes to share that success with families and businesses, helping investors and business owners maximize their returns on their laundry system investments.
"We have dedicated employees who have worked for us for years and years and are still committed to providing the best possible products and services. It's because we all believe in what we do and in the products we sell." – Neal Milch, Chairman
Already working at Laundrylux?
Let's recruit together and find your next colleague.